Our AI Voices
Clone your voice in seconds or choose from our available AI voices, with more being added with every release

Aaron Dreschner
Young Adult

Alexandra Hisakawa
Young Adult
Exacting
Competent
Persistent

Uta Obando
Young Adult

Xavier Hayasaka
Young Adult

Zofija Kendrick
Young Adult
Forthright
Passionate
Driven
To get more voices, you can instantly clone any voice with just 3 seconds of audio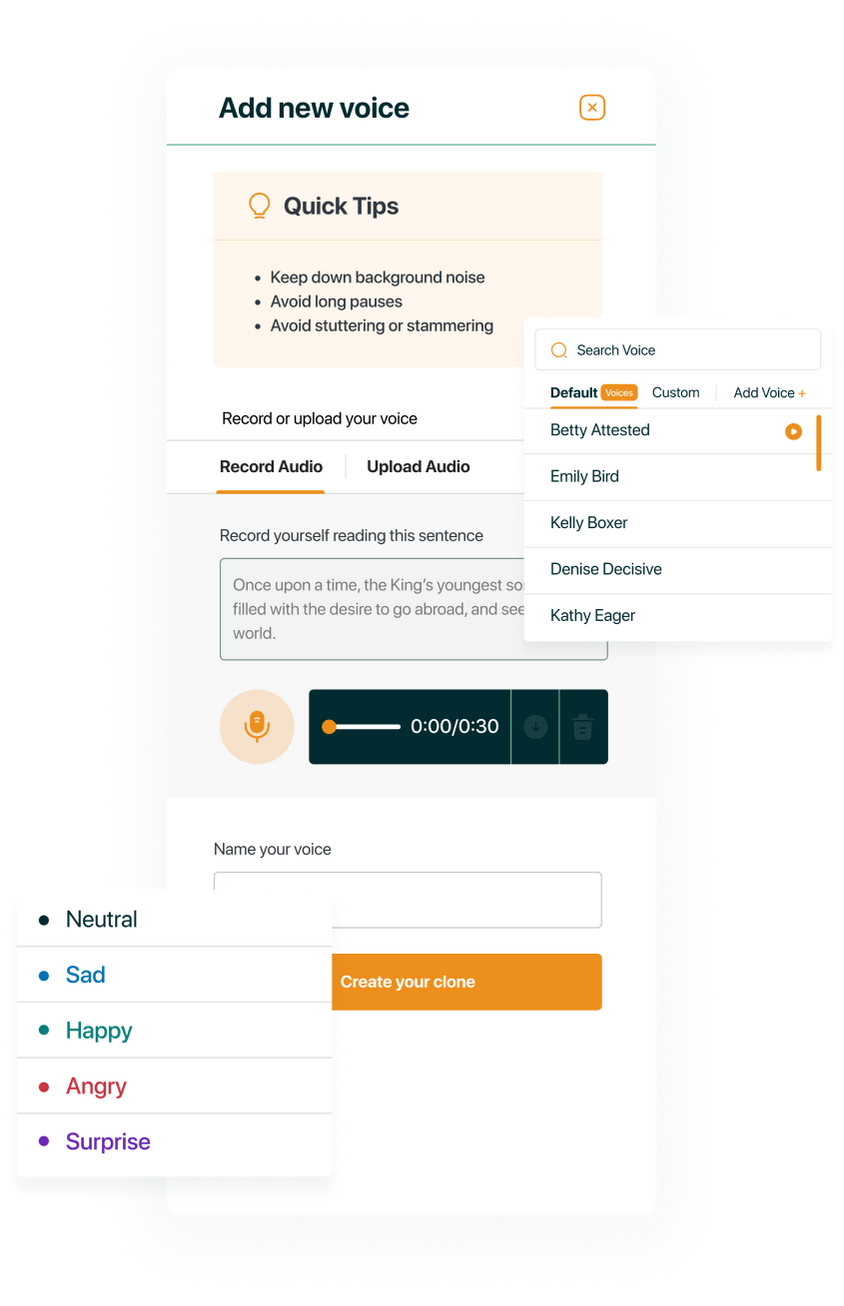 Voice Cloning
Clone any voice from 3 seconds of audio and add to your collection.
Generative AI Voices
Design your dream voice instead of choosing from a list.
Generative

AI Emotions

and

Voice Control
Easily tune style of any voice, adjust pace and emotions.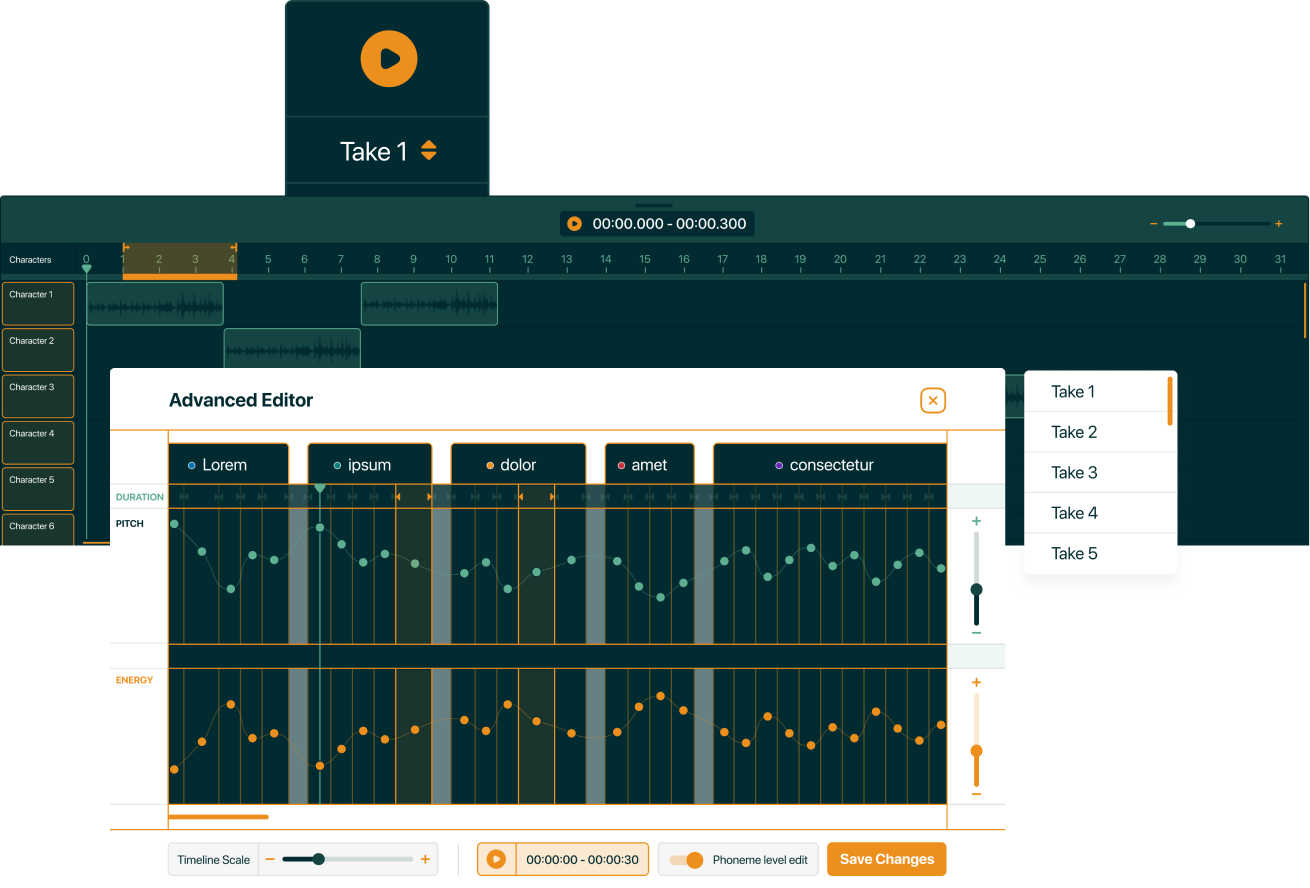 Advanced Editor
Take full control of your AI voices. Adjust pitch, loudness and more, for each sentence, word or character.
Multiple Takes
Don't limit yourself to one creative alternative! Use takes to experiment and save different performances, deciding later which is the one.
Timeline Editor
Direct your scenes casted by many AI Voices with extensive performances, and hear them all together.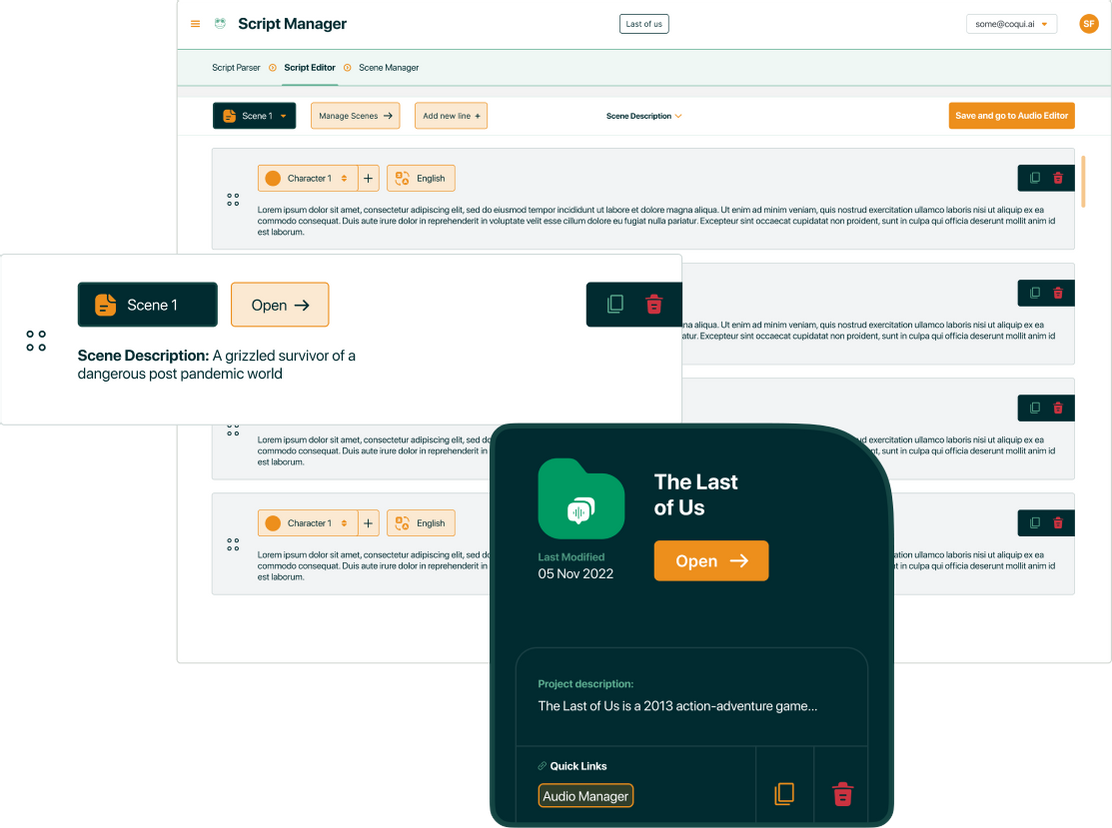 Project Management
Organize and keep control of your work in projects.
Script Imports
Import your scripts into Coqui Studio and start voicing them in seconds.
Team Collaboration

Coming Soon
Collaborate with colleagues, directing and casting characters as a team.
Why Coqui?🐸
Discover how Coqui Studio can help you streamline your workflow
Ready to get started?
Try Coqui Studio now with 300 free synthesis credits. No credit card required.